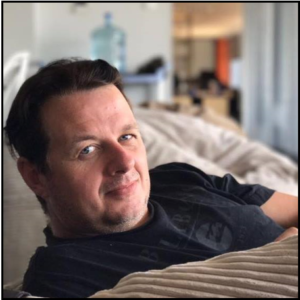 Hi and welcome to my site. My name is Wayne and I am a husband and proud father. I am really passionate about engineering software the correct way.
I have an evangelizing personality and preach what I believe. I am easy going but can be strict and give direction when needed. I have the ability to explain complex concepts with ease to different audiences while still being able to become very technical when needed.
My personal focus has always been to engineer software the correct way. This is because I take pride in my work. My name and my brand values to me and therefor projects I work on need to be a representative of my brand..
#DoitRight #DoItOnce
I have 20+ years experience working mainly on back end systems using Microsoft development languages although I owe my OO foundation to Delphi and Pascal. I have been privileged to work for companies that valued technical knowledge and had a strong focus on planning, design and implementation. This is something that I believe to be key aspect to look for in a successful software company and I simply can't see myself working any other way.
Some of the highlights of my career are;
Since 2019 I have been employed by Capitec Bank as a Solution architect in their enterprise architecture team. Capitec's values are in line with my own and I am privileged to be part of the team.
From 2010-2019 I worked at Assima as a Technical Architect in the Platform / Cloud team responsible for the platform on which a large scale SOA system ran. Some of the companies that made use of the software are; US Military, Philips, Coke US, Coke UK, Banks like HSBC UK & France, Santader and PNC. Some of the deployments had to service clients with 40 000 concurrent users within 3 seconds.
Before Assima I was the Co-Founder and CTO of Netready Software. I am really proud to say that there are some of the software systems that I was involved in 16+ years ago that are still running at clients today some of these clients being on the fortune 500 like Vox Telecom and Old Mutual. Some of the other clients are AcornKids and Vital Health Foods.
I also co-founded the innovative Oracle media company with my brother Neil back in 2012 when we were trading as NW Barker. My brother Neil has since taken it over completely allowing me to focus on my career.
It is difficult to put me in a box and say "This is what I can do as a person" as technology and requirements change every year, my skills change. In the end I help engineer sustainable business solutions.
I have worked on several types of applications through the years ranging from stand-alone desktop applications, client server applications, web applications, mobile applications and Enterprise level SOA based cloud solutions and micro service cloud applications.
My personality type is that of ENFP-A which means that I get along very well socially with most people but I can be assertive when I need to. I'm creative, innovative, independent and have loads of drive and ambition. I am always willing and interested in taking on new challenges and I experience the risk of the unknown as very alluring, this usually results in me ending in some leadership position as I step up and own projects. Some of the weaknesses of my personality is that I can sometimes loose focus on my own work as I give help to others –  this then can result in me feeling overwhelmed and stressed as I get behind with my own work.  I am however very much aware of these weaknesses and therefor actively manage them. My EQ is very high as my peers have even mentioned in references, I very rarely lose my cool.
---
Related
My resume
Letters or promotion
Letters of recommendation
My other interests
Have a look at my LinkedIn Profile here.
Download my complete resume